Snazzy and Hyperthyroidism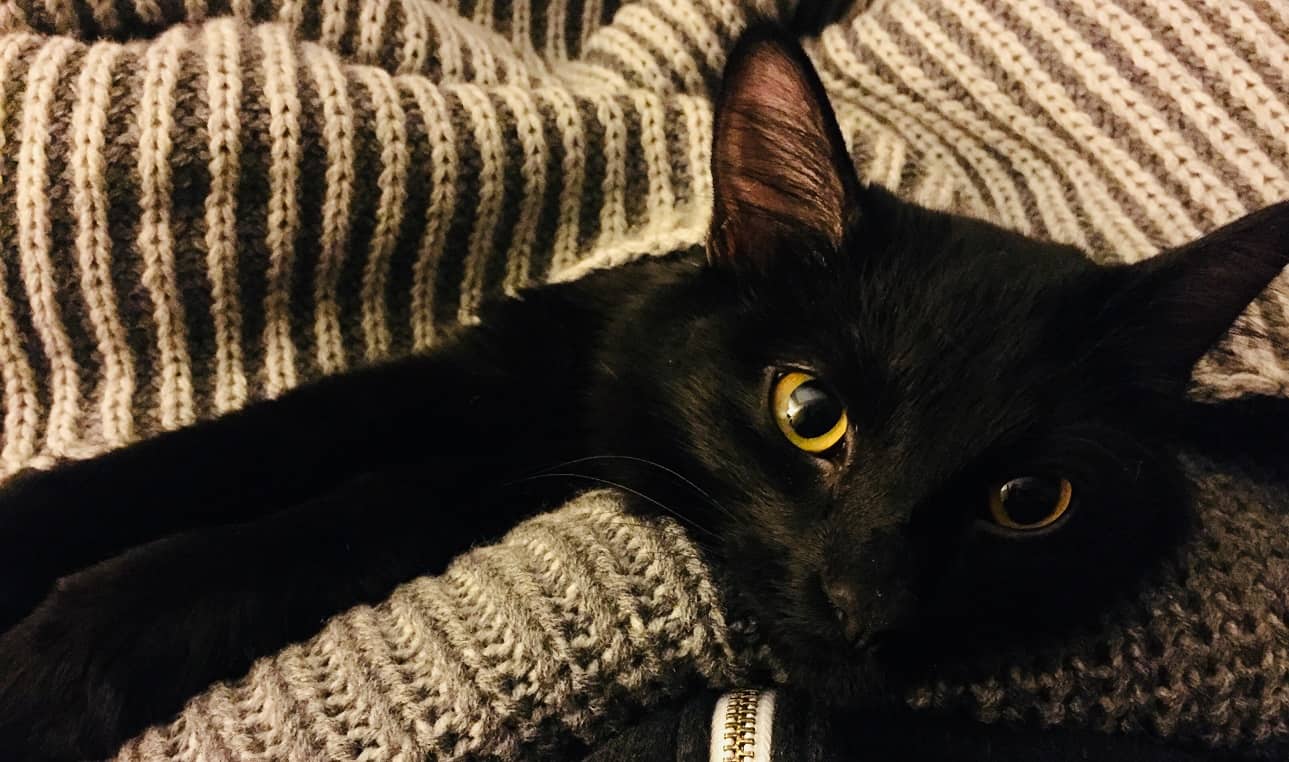 The Diaz family brought their cat, Snazzy, to Longs Peak Animal Hospital for her yearly checkup recently, but noted when making the appointment that she has been acting strangely.
The Check-In:
As the technician got a weight for Snazzy and took her temperature, she asked about Snazzy's recent behavior.
"She just turned 13, but she has been meowing incessantly and racing around the house like a wild kitten all of last month," said Mrs. Diaz.
Young Billy Diaz added, "She's usually really sweet, but she hissed and swatted at me a few times this week too. It really scared me!"
Mrs. Diaz also noted that Snazzy's usually-glossy calico coat has seemed a bit drier and duller for a while now, and that she hasn't been grooming herself normally.
Mr. Diaz piped in as well: "I believe she may be eating more lately, too. I feel like I've been buying cat food more often."
The Exam:
After listening to the technician's summary and reviewing Snazzy's medical history, Dr. Marsella came into the room to begin the exam.
Even though Mr. Diaz said her appetite had increased, Dr. Marsella noticed that Snazzy was looking a bit thin, and her medical records revealed some weight loss since last year's check-up. He also noted Snazzy's unkempt hair-coat.
Mrs. Diaz then remembered to mention that she has taken to changing the litterbox more frequently, as the urine clumps are building up faster than before. She wasn't sure if this was important, but Dr. Marsella assured her that relaying any changes in behavior can be helpful.
Upon listening to Snazzy's heart, Dr. Marsella noted a fast, pounding heartbeat as well as a heart murmur that hadn't been noted previously in her medical record.
He also felt abnormal lumps on Snazzy's throat—a "thyroid slip."
Because of Snazzy's behavior and physical exam findings, Dr. Marsella recommended bloodwork.
The Assessment:
Snazzy's bloodwork revealed high thyroid hormone levels, but the remainder of the bloodwork was not concerning.
Dr. Marsella told the Diaz family that the most likely culprit for Snazzy's strange behavior, the abnormal physical exam findings, and the bloodwork changes was hyperthyroidism. He explained that hyperthyroidism is caused by a benign (non-cancerous) process, but that 1-2% of cats with the disease can have a type of thyroid cancer.
Treatment Options:
Dr. Marsella presented several treatment options that might help Snazzy:
"Some cats respond well to daily medical management with a pill or a cream. For others, a diet change to a prescription food can help the problem, but since you have other kitties in the house, that might be difficult."
He also explained that a visit to a specialty hospital for a type of radiation therapy was also an option.
After considering their options, the Diaz family agreed that their first strategy would be to treat Snazzy using the pills since many cats will take them crushed and mixed in canned food. We filled the prescription through our in-house pharmacy and a Recheck Exam was scheduled for three weeks later.
The Recheck Exam:
After a few weeks of medication, the hyperactive and aggressive behaviors had subsided; Snazzy wasn't crying for food all day, and her fur was starting to improve.
Snazzy's bloodwork was repeated and her thyroid hormone was normal. In six months, Dr. Marsella will check the thyroid levels again to make sure the dosage of thyroid medicine is still correct.
Now that her hyperthyroidism is being appropriately managed, the Diaz household has returned to normal and Snazzy is able to relax and enjoy her favorite windowsill where she has a great view of the bird feeder.