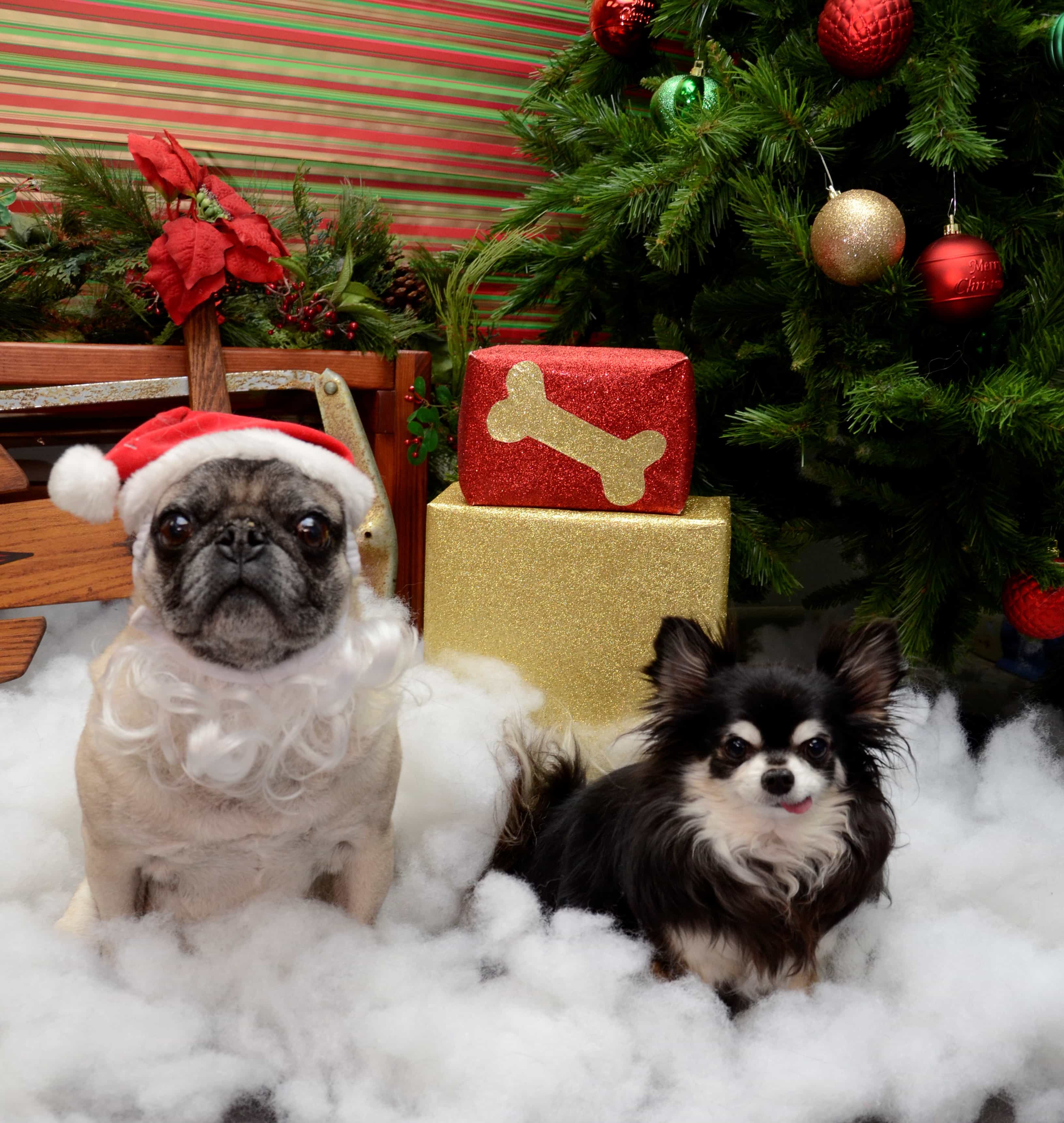 As the holiday season approaches, it is important to be mindful of the types of plants you choose to decorate your home with or give as gifts to others that have pets. There are several plants that can pose a health risk to pets if chewed on or consumed. Below is a summary of common holiday plants to avoid if you have pets in your household or if you are thinking of giving someone with pets an arrangement of flowers.
Mistletoe: A common fixture in many homes during the holiday season, this plant poses a danger to pets that ingest any part of it (leaves, stems, or berries). Initially, symptoms may be delayed but can affect the gastrointestinal system (stomach and intestines), heart, and/or nervous system leading to signs including vomiting, diarrhea, seizures, collapse, and death. If you know your pet has consumed mistletoe, it is important to seek veterinary care immediately.
Lilies: This pretty flower is common in many bouquets and other flower arrangements. Lilies can cause fatal kidney failure in cats within 24 to 48 hours. Cats that have eaten any part of the lily plant (leaves, flowers, or stems) should be seen by a veterinarian as soon as possible.
Holly: The leaves and berries of this plant have the potential to cause upset stomach, vomiting, diarrhea, and occasional neurologic signs (tremors, seizures). Veterinary treatment may be necessary.
Amaryllis: The bulb is the toxic part of this flowering plant. Signs are usually mild and self-limiting but may depend on how much your pet consumes. Symptoms include vomiting and diarrhea.
Poinsettia: This popular holiday plant is often falsely believed to be highly toxic. In actuality, severe toxicity following ingestion is rare. If a pet consumes the leaves or stems of the poinsettia plant, irritation of the mouth or throat may occur. This may cause pets to cough, retch, or paw at their mouths. If large quantities are eaten, vomiting and diarrhea can occur which could necessitate veterinary treatment.
Christmas trees: While the tree itself is non-toxic, pet owners should be careful of curious pets that may ingest ornaments, chew on electrical cords, or drink water with chemical additives from the tree stand.
Treatment for plant toxicities depends on the type and amount of plant ingested. If you suspect your pet has eaten a potentially toxic plant, seek veterinary care as soon as possible. The sooner a veterinarian can intervene after a pet has been exposed to any kind of toxin increases the chances of successfully decreasing or eliminating severe, life-threatening toxic effects.
This is not an all-inclusive list of toxic plants. For more information, please refer to the ASPCA Animal Poison Control toxic plant database (http://www.aspca.org/pet-care/animal-poison-control). The ASPCA Poison Control (888-426-4435) is also an excellent source to contact in the event of a poison related emergency when your regular veterinary office is closed.
Visit longspeakah.com for more information about our hospital and services and follow us on Facebook.