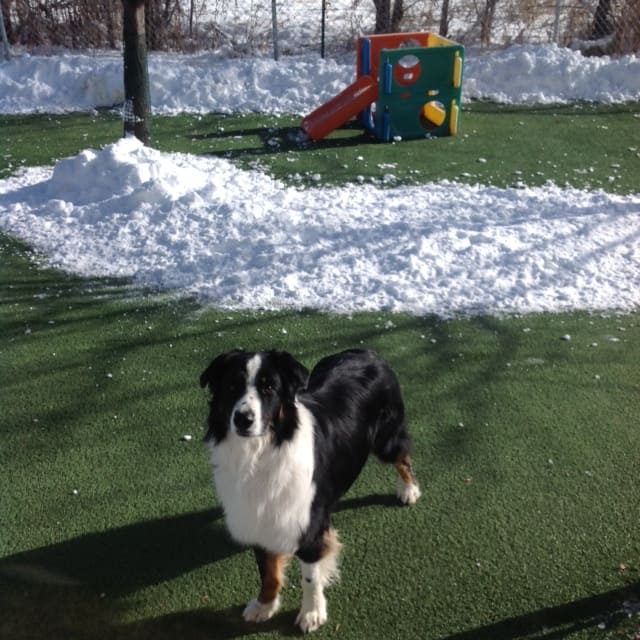 The first day of winter is on Monday, December 21st, 2015. After our recent bout of chilly winter weather here in Colorado, Dr. Conrad wanted to share some important cold weather pet care tips:
Outdoor Pets: Pets who spend a large amount of time outdoors or who live outdoors require more food for fuel to keep their bodies warm in the winter time. Also be sure to check those outside water bowls daily to ensure they don't freeze.
Indoor Pets: Consider a sweater or an extra blanket for your furry family members. Just because they have fur themselves doesn't mean they couldn't use a little help warding off the chills during those cold Colorado nights.
If you use space heaters or a fireplace, be careful of burns. Do not allow pets to sleep on or near space heaters, and always use a fireguard screen. Be particularly careful with wagging tails near fire, and never allow pets to play near fire or heaters.